Updated 9/30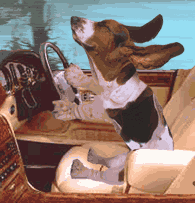 Lots of new pics below!
updated 8/18
A few people have written to me asking why I'm not talking about the cars since it was a big part of growing up in Edgewater. Sooo...
7-second 1/4 Mile "In-Car" Video
The HiPo Car Years
There came a time when I started hanging out up the Stores. The teenagers hung out with their cars and that I liked. Back then there were guys like Jerry Dunne; he had a mint green 64 Impala SS with a 427, 4 speed. Before that he had a candy apple red 58 Chevy convertible, black top with a custom black roll and pleated 4 bucket interior, with a 348, 3 speed. Pete (Ghetto) Connors had a dark blue 64 Impala SS with light blue interior and a 409, 4 speed. Pete's car had Crager SS's up front and chrome reverse in the back. (This was a popular combination back then) then he had a grey primer 57 Vette with a 283 4 speed, and later Pete had a blue 68 Chevelle with a 327, 4 speed. Ritchy (Stitchy) Palmeri had a gold 65 Chevy II (window posts) that he had put a 327 cube, 250 horse motor and a 4 speed with a black SS bucket interior. Man, I loved that car. It was a "sleeper".
Spyder Anderson had a black 70 Cuda, with a white interior. He had put a 426 hemi in it. It also had a 4 speed. Frankie Denine had an aqua 63 Impala SS convertible, white top with a 409, 4 speed. Larry (Rahu) Johansen had a 57 flat black Chevy (window posts), with a 327, 4 speed. John (Woodsie) Woods had a forest green '68 GTO convertible with white top and interior, 400, 4 speed and a budweiser shifter handle. This car had big 'ole wide slicks on it with the rear rims painted half white and half black. "Junior" Letterhilder had a flat black 56 Chevy (window posts) with a 327, 4 speed. Wally Frazier had a yellow 63 split window coupe Vette with a 327, 4 speed. Philly Frazier, his brother, had the identical car to Pete's 64 Impala SS, only it was a shade darker, almost black and didn't have mags. Since most guys, but not everybody drank, there were plenty of burnouts and races. Guy's would swear their cars were faster than somebody else's (American Grafitti) and a race would solve all their posturing. High performance cars were everywhere. And I was only about 13 at the time. I didn't get to drive all their cars but enough of them to love it.
A Mix of American and Australian Cars.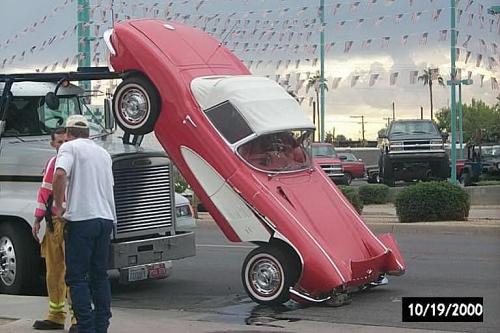 Think they had a fight?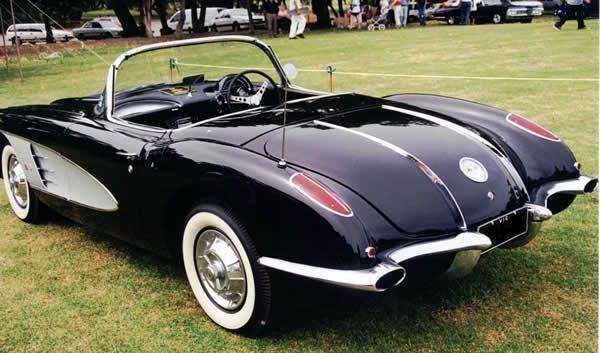 No, the picture's not reversed. This is an Australian Vette!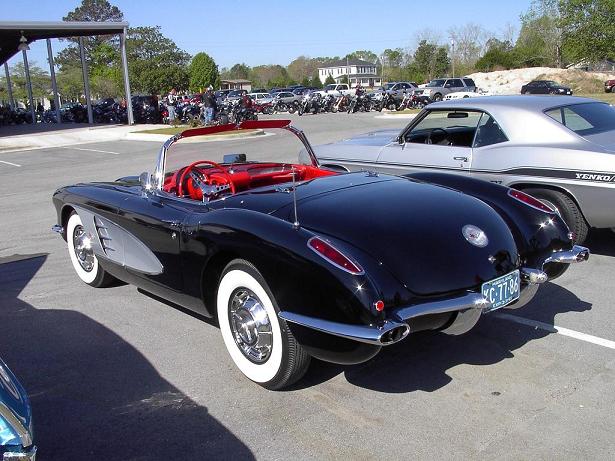 American, just for comparison!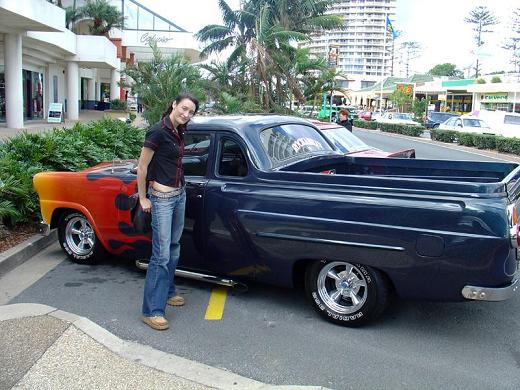 A '55 Ford Fairlane "Ute". Any car with this back is called a "Ute". Notice the amber tailight section where American cars would have white reverse lights.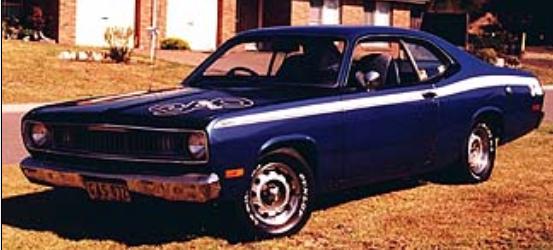 Australian 340 Duster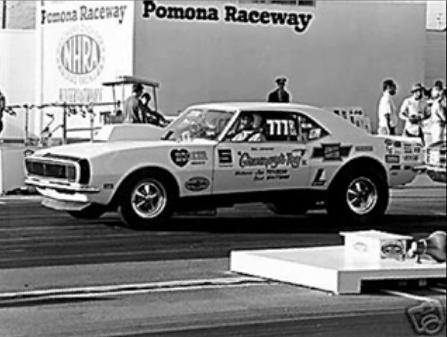 American Iron-'68 Camaro-Grumpy's Toy with Crager SS rims.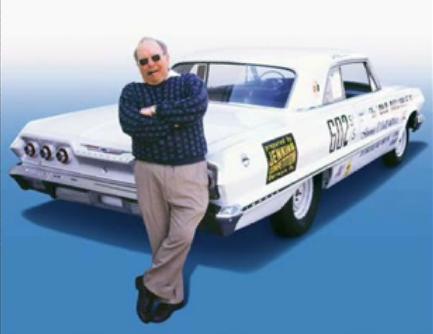 63 Impala with the 427 Mark IV Mystery motor that became the new big block.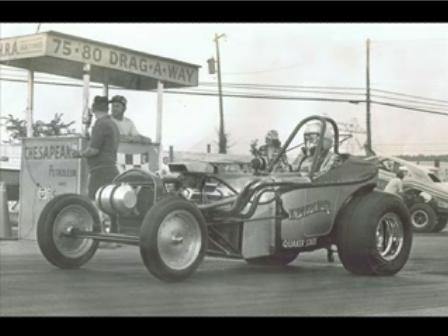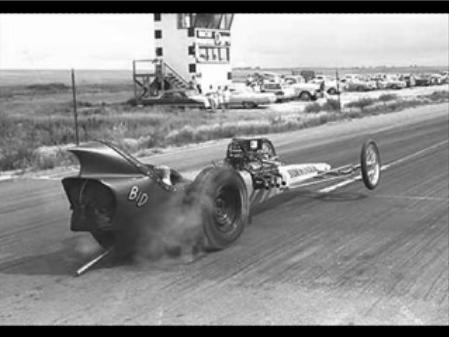 A "Rail". They used to put the motors right in front of the driver. When the motor blew, the driver was in for a hell ride. Flames, super hot oil and gasoline in their faces while they tried desperately to steer straight down the lane and stop before they were cooked.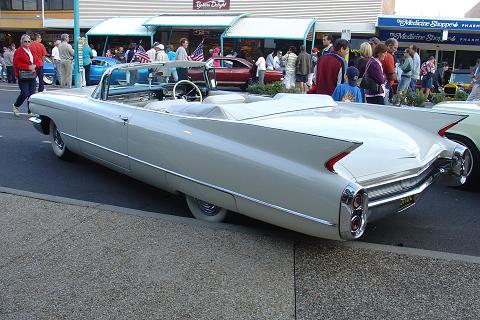 '60 Caddy Eldo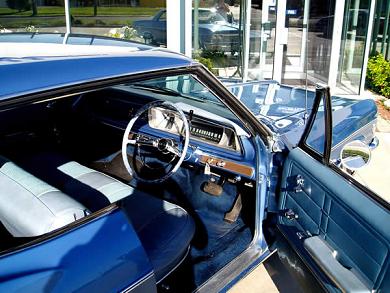 '66 Australian Chevy Impala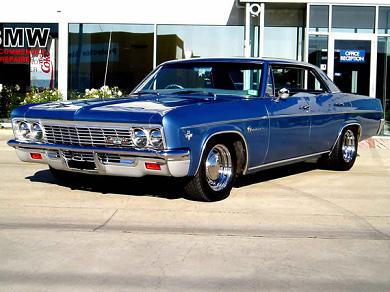 Their cars are identical, except for the right hand drive.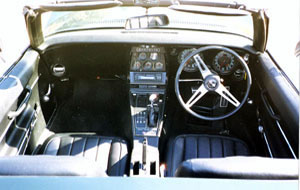 '68 Vette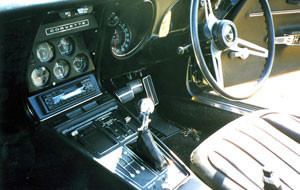 Sharp eyed people will notice something here.
This is a 5 speed! Look at the pattern next to the shifter. American cars didn't have any 5 speeds at this time.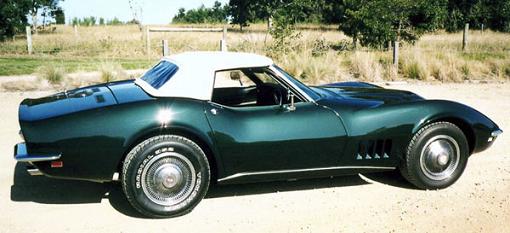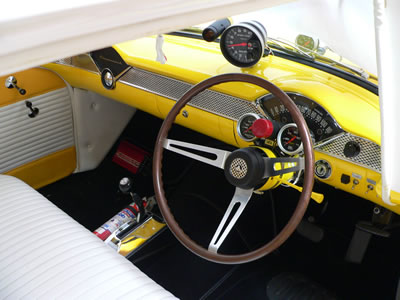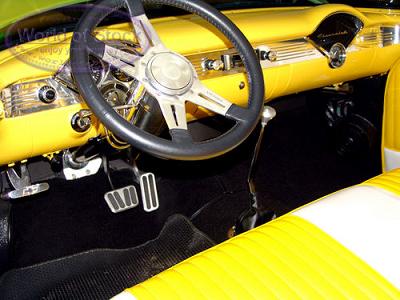 Just for comparison! The cluster and horizontal dash trim is after-market and not correct.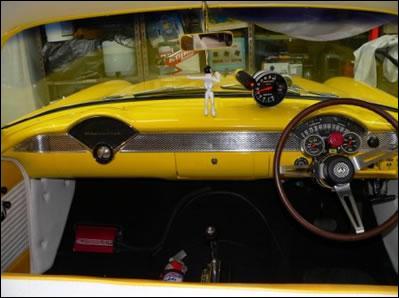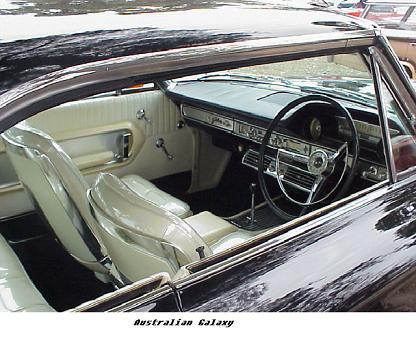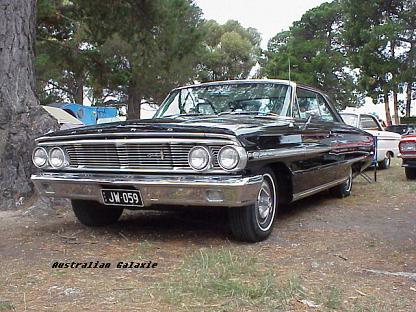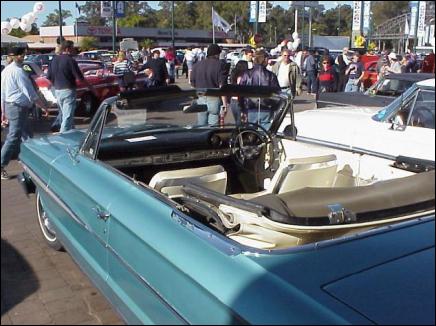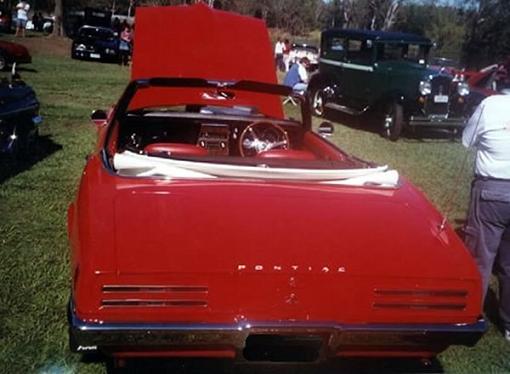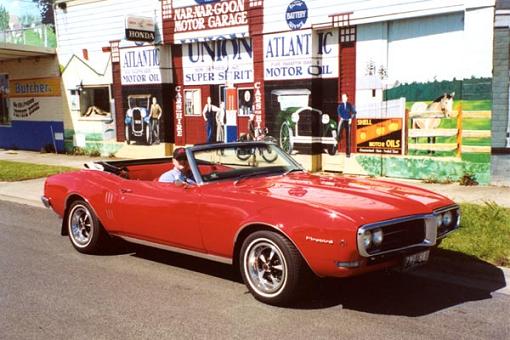 Australian '68 Firebird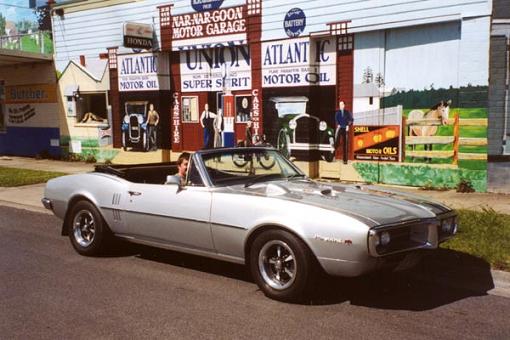 '67 Firebirds have vent windows and no side marker lights. Same with Camaros.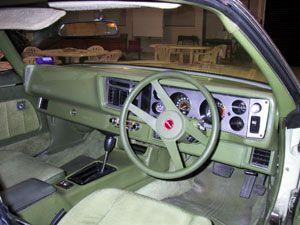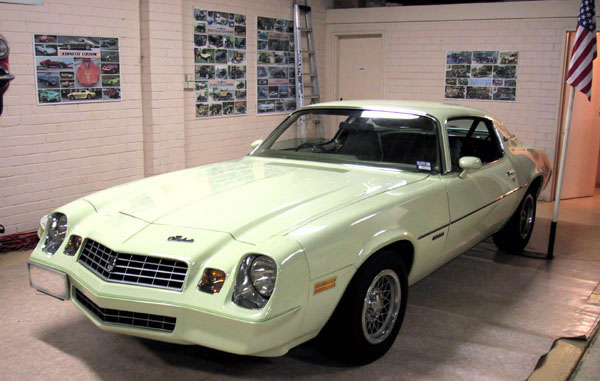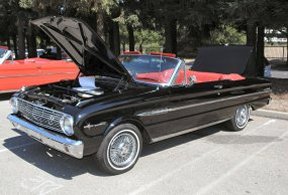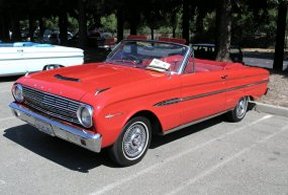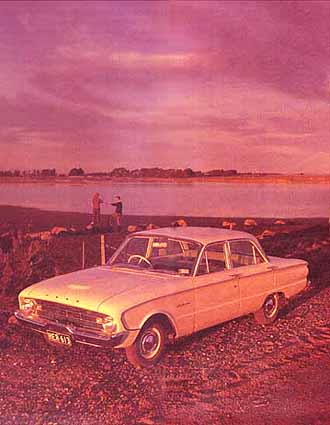 An Australian '60 Falcon.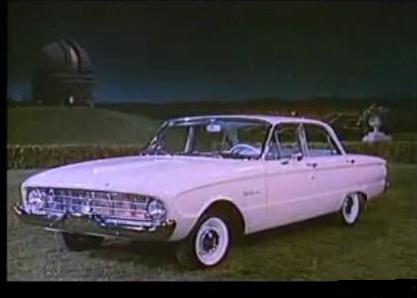 An American '60 Falcon.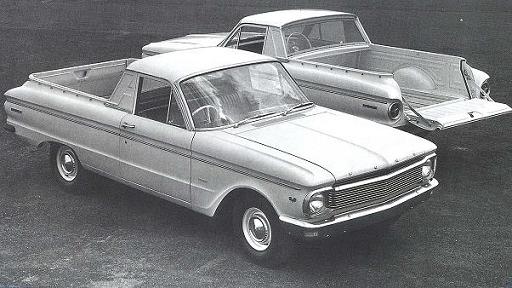 Later revisions of Australian Falcon were not made in the U.S.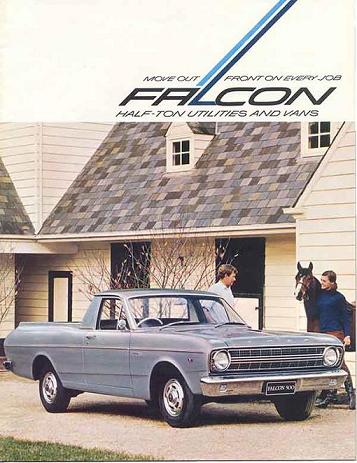 A Falcon Ute, later revision.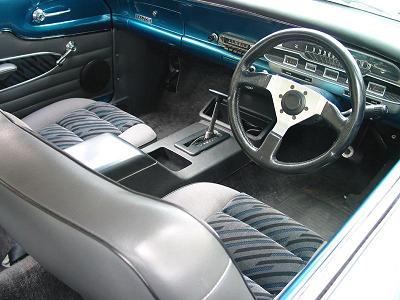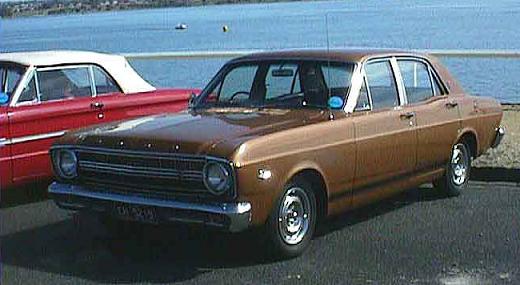 Falcons continued to be made in Australia long after U.S. production ceased.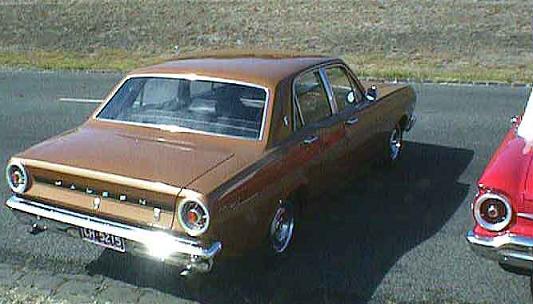 '67 Falcon. These were identical to U.S. models.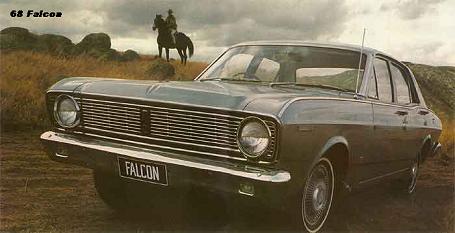 '68 Falcon. Same in America.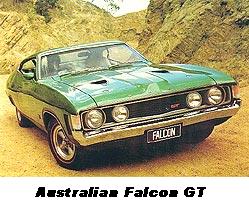 Australian Falcons came in different models.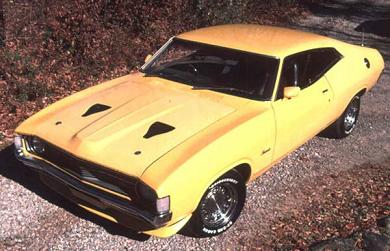 This Australian Falcon looks alot like a '71 American Torino around the roof.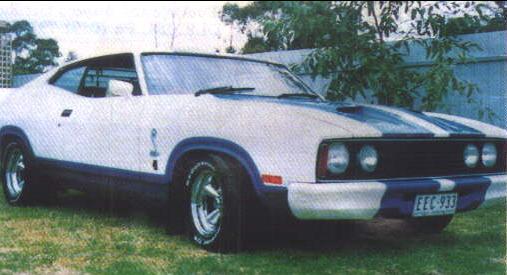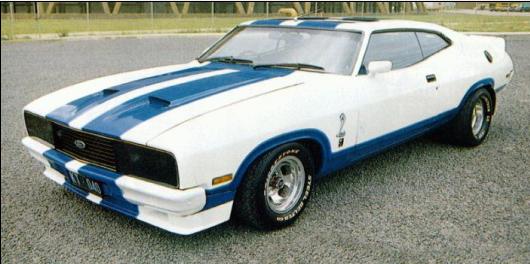 Cobra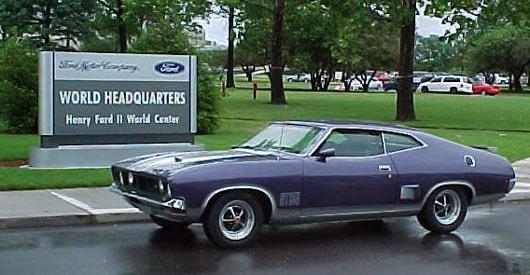 This is a Falcon! Ever see Mad Max?

Falcon XA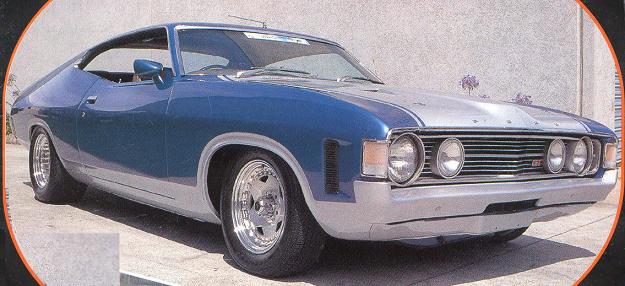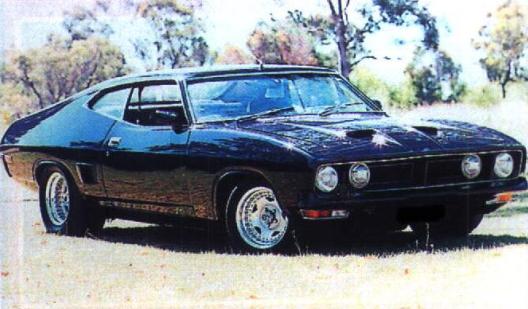 Falcon XB

---
And then there's Chevy!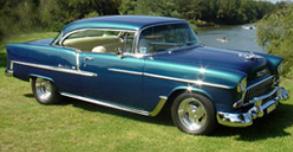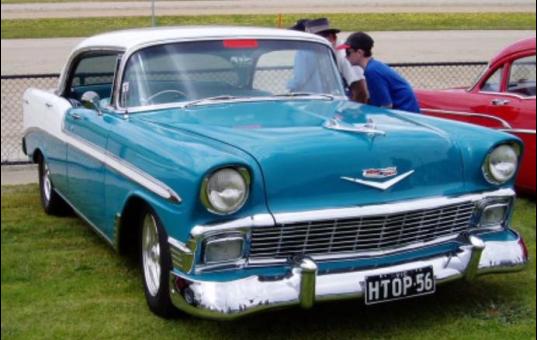 '56 Chevy 4-door.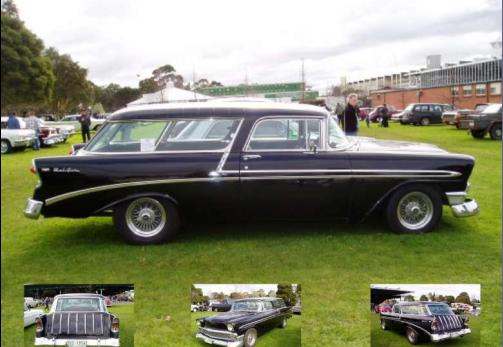 Australian '56 Nomad.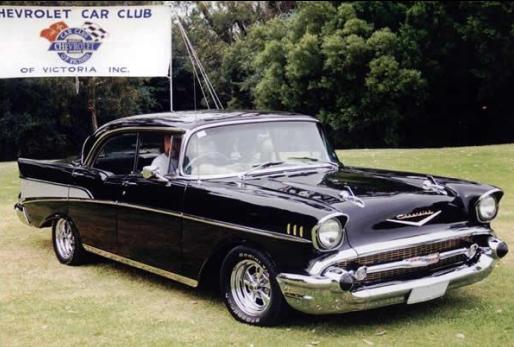 '57 4-door.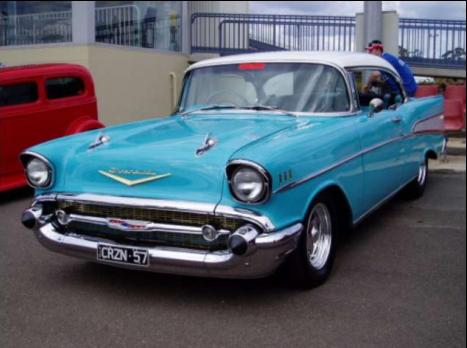 '57 Chevy 2-door.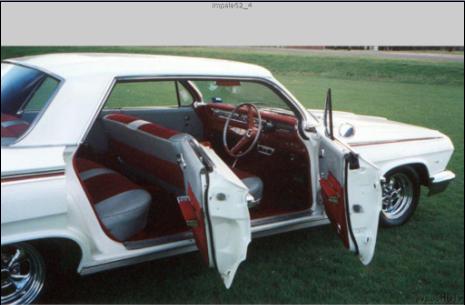 '62 Australian Chevy.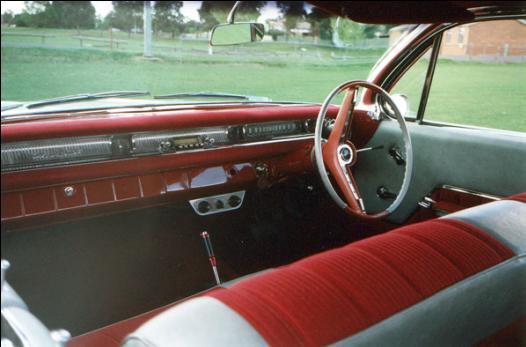 Australian '62 Chevy Dash is TOTALLY different than U.S. model.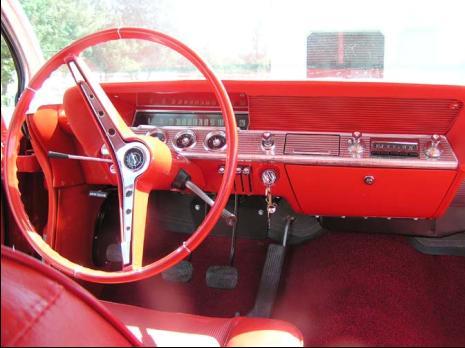 This is the American '62 Chevy dash. The steering wheel is the same.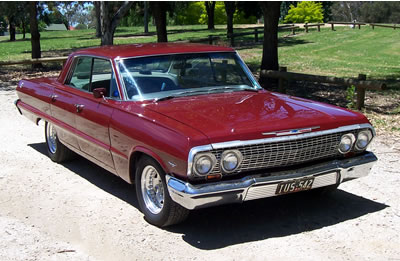 '63 Impala.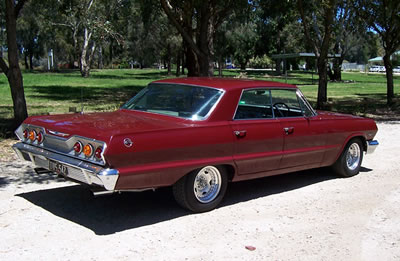 Note amber tail lights.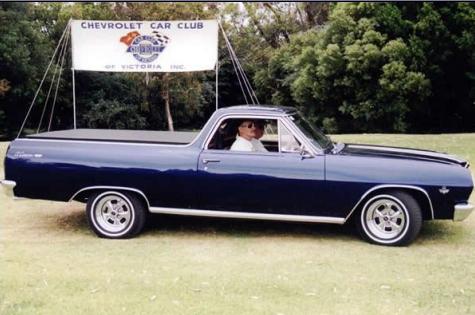 '65 El Camino. Just another "Ute" in Australia.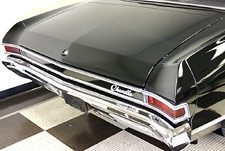 '68 American Chevelle tailights.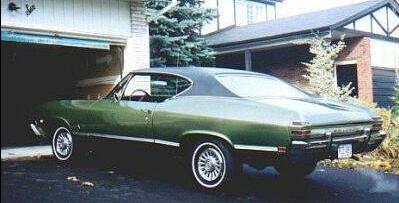 68 Canadian Beaumont. Note 2 strip tailights.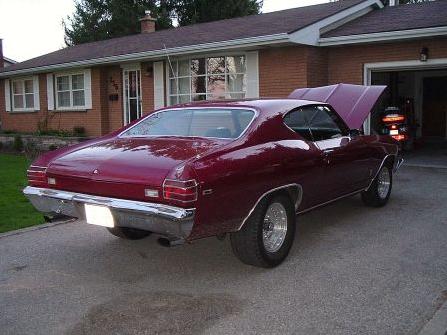 '69 Canadian Beaumont. Triple strip tailights.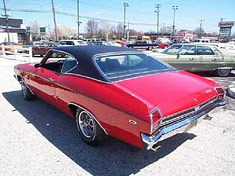 '69 American Chevelle tailights.
more to come