Updated Oct. 10th, 2008
The Ryff's
In 1932, Joe (Buster) Ryff and his new bride, Frances Elizabeth Kavanagh, bought a little one room bungalow a block up from the water in B-section. His thinking at the time was that a block up from the beach would be safe from hurricanes, especially being up a hill.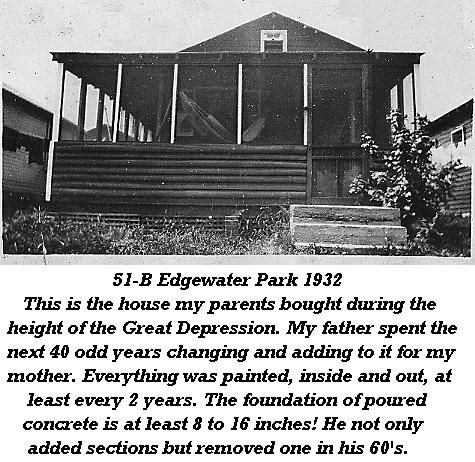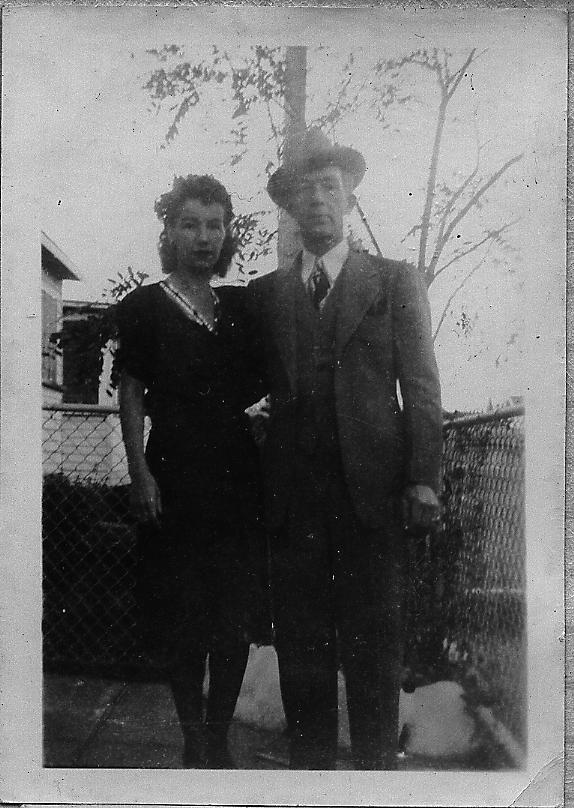 Here you can see the telephone pole that was in the yard of 52-B.
I once heard a story that my father got my neighbors to park on the other side of the street. Here the car behind him is on their side so I guess this is a "before" shot. Why that happened, I have no idea.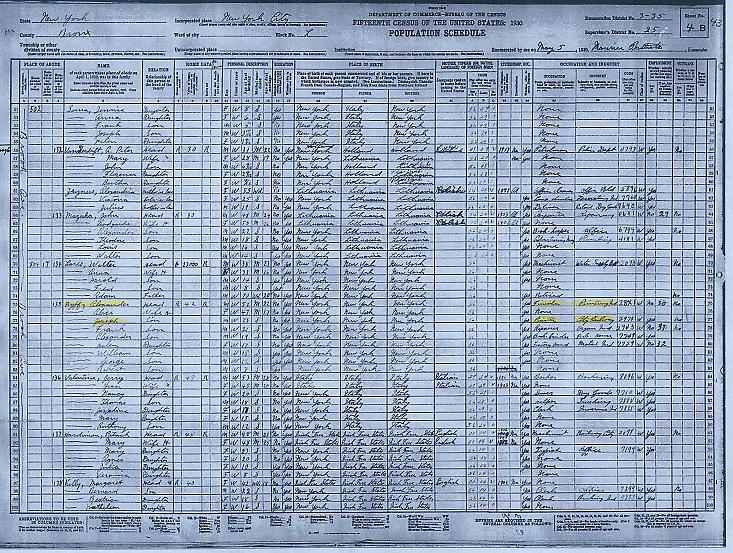 The Ryff's of 504 Brook Ave, in 1930 consisted of parents Alexander & Alice.
Children: Joseph 23, Frank 21, Alexander 19, Helen 17, William 15, George 12, and Robert 7. The oldest son John was already married and living with his family elsewhere.
Click anywhere on census form for larger version. Click on larger version for largest version.

Use BACK key or BACKSPACE to return here.

---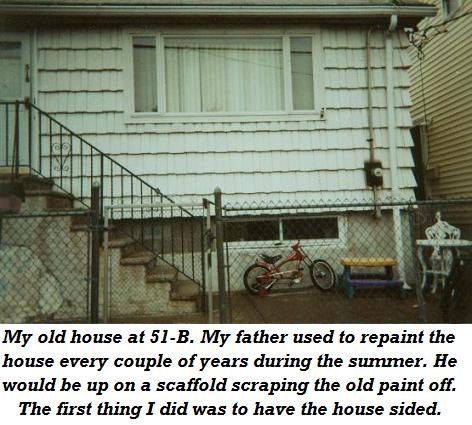 My mother weighed 94 pounds-The Great Depression.
Bell Telephone - Oct. 8th, 1930.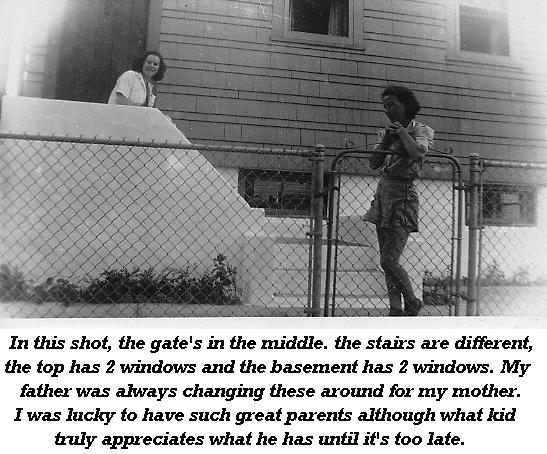 My parent's house never even had any kind of bugs in it. All the windows were screened and if a mosquito or fly got in, they were hunted down. And forget about roaches. I never saw one my entire childhood. I had a rich childhood thanks to them. Not monetarily, but in quality of life. Naturally I was too young to know how good I had it.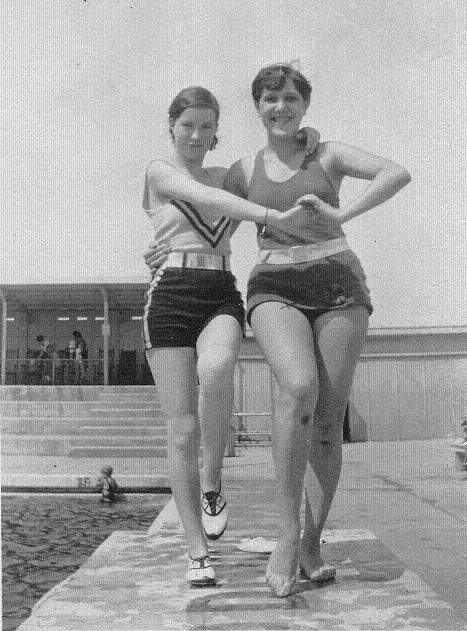 My mother and a friend at Castle Hill Pool. Some people went to Shorehaven Pool and yet others went to Bronx Beach and Pool.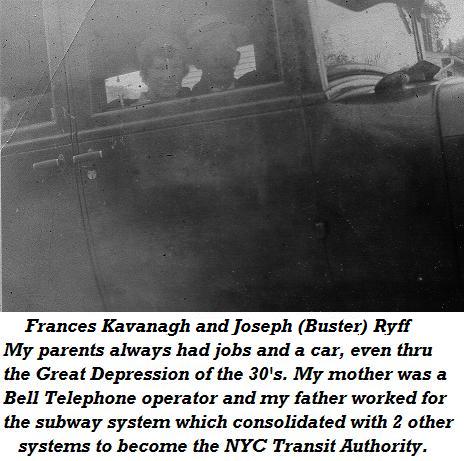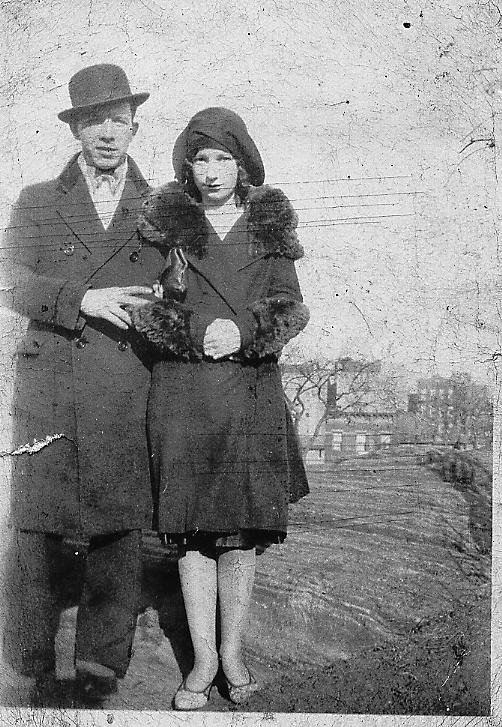 My Father's family lived at 504 Brook Ave. in 1930 and my Mother's family lived at 514 East 148th Street in 1930 according to the Census records that I have.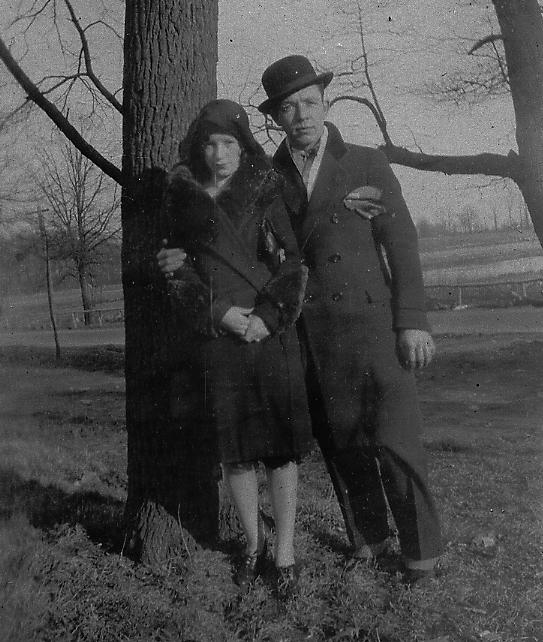 Note the ever present "spats" on his shoes. Very reminiscent of George Raft, the movie gangster who cleans a drink off his spats in the movie "Some Like It Hot". My parents were "snazzy" dressers back then!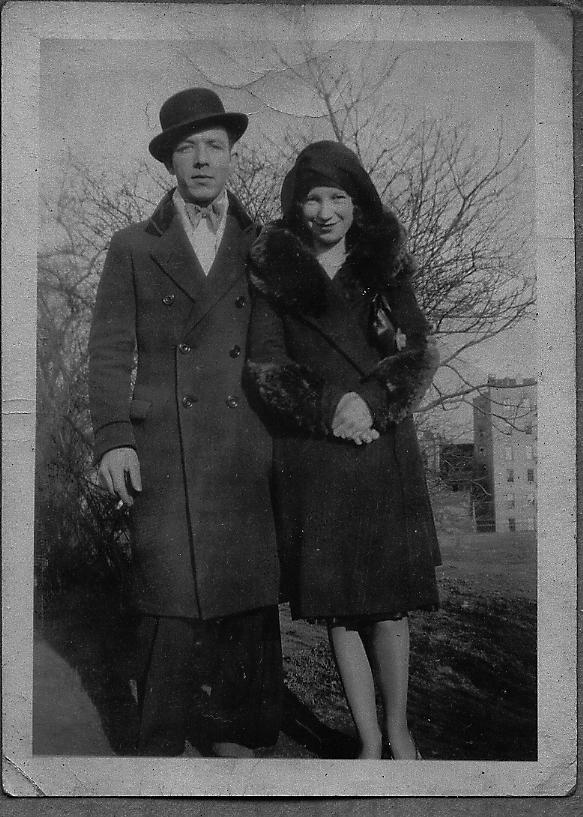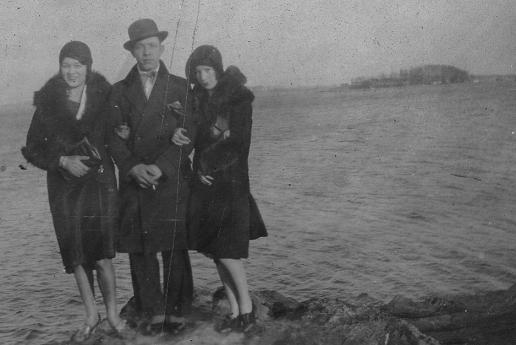 This shot was taken at Orchard Beach with High Island in the background in the late 20's. I played with my daughter Jackie on these rocks when we went to Orchard Beach. We called the area "Powder Beach" because the sand was so fine over here.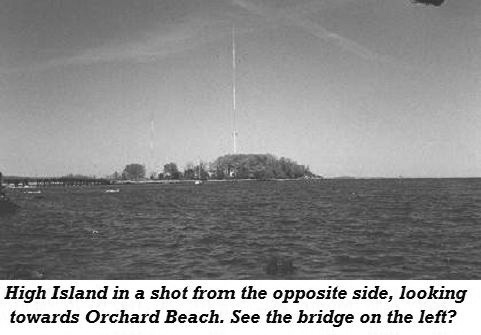 That huge antenna can be seen from Edgewater and is the backup for WNBC radio. The island is connected to City Island by a bridge.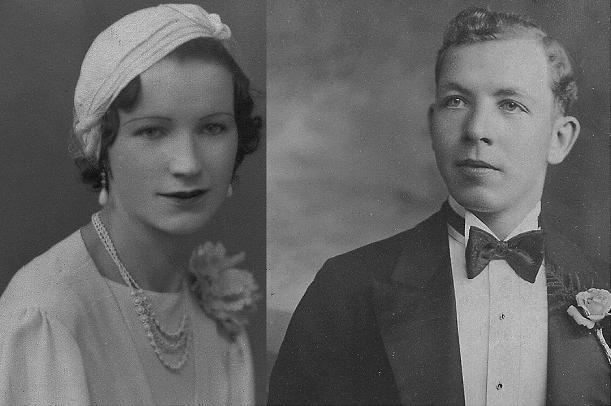 Married in '32, they had to postpone the wedding because my mother's father died just before it. Her mother had died having her. So my father tried very hard to give her a good life. I'd like to think he succeeded.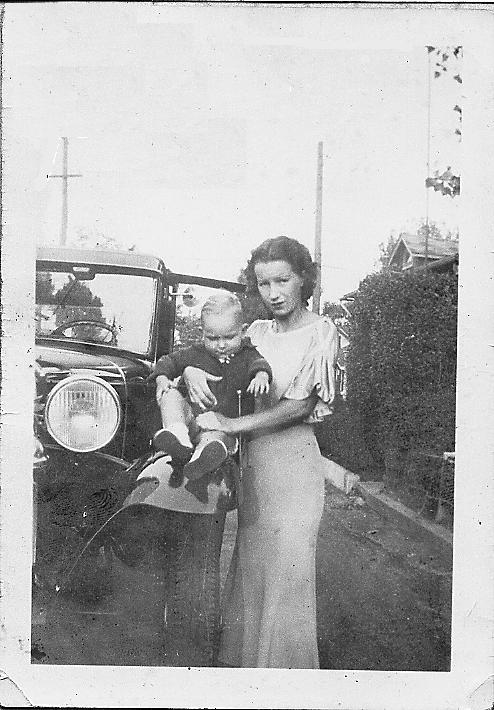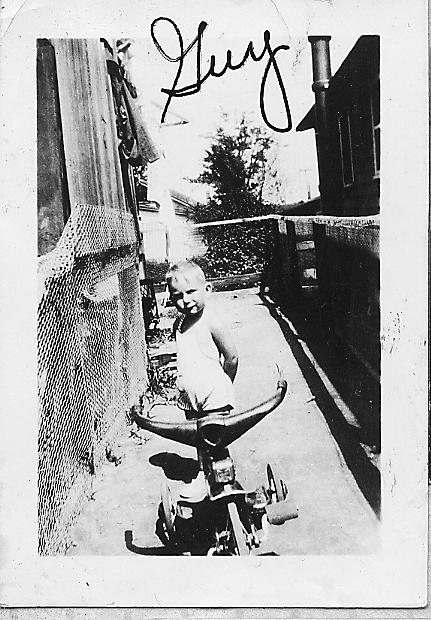 This is my brother Guy, who lives at 30-D. That tricycle looks like something out of Batman. In this shot my father has already put up fencing. That smokestack next door at Loeb's house at 50-B is still there. This must be about '36 or '37.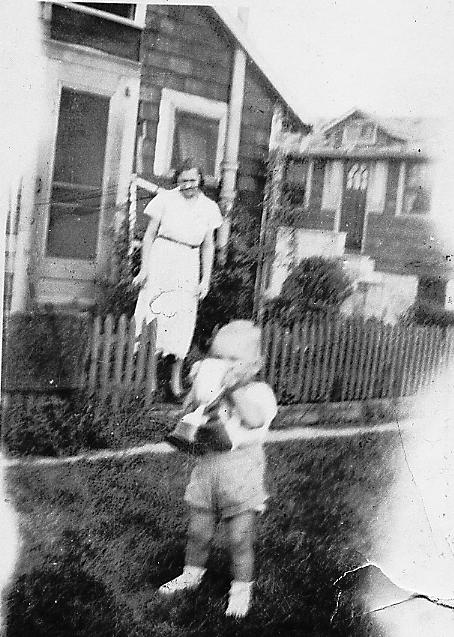 This shot shows my brother Guy and the woman in 50-B. Notice the width of the alley which back then was only a foot path.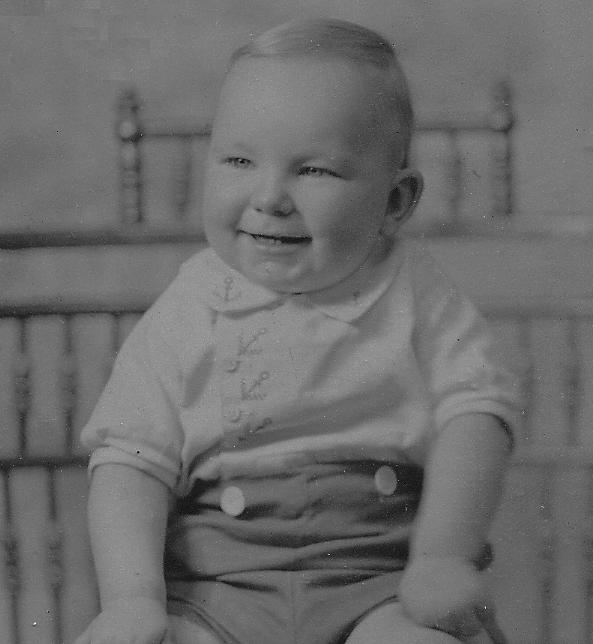 My brother, Joseph William Ryff Jr. - Known as Guy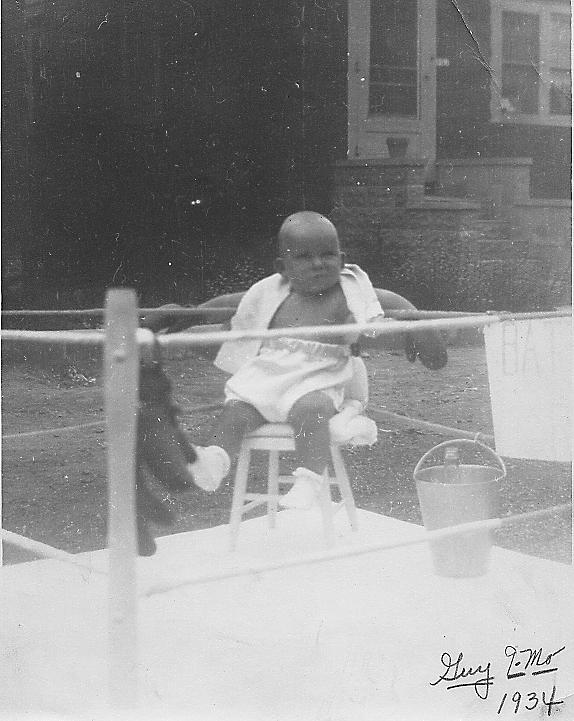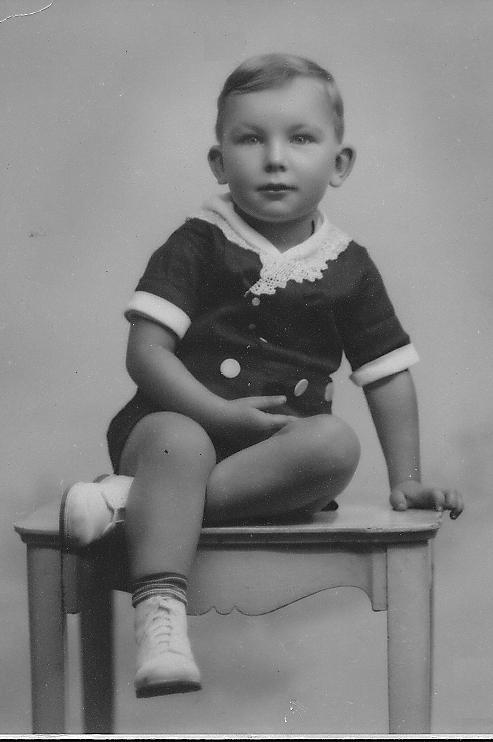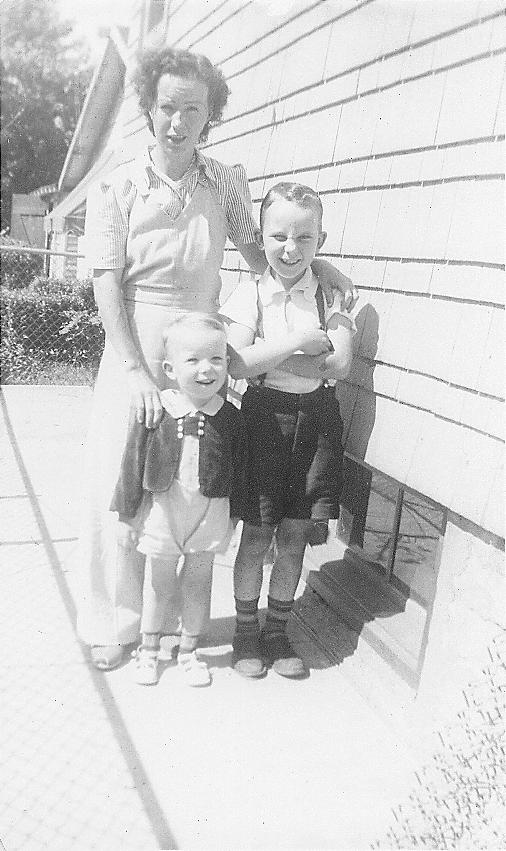 My Mom with Guy and Gary.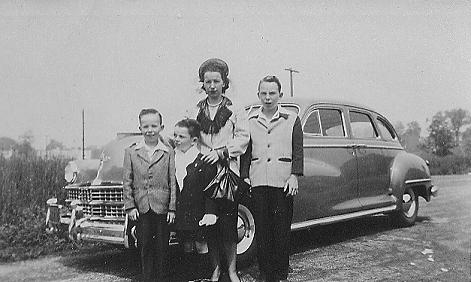 The '48 Chrysler and my three brothers; Guy, Gary and Bruce. The youngest (Bruce) was born in '40. I wouldn't come along until '55. My mother was 45 when I was born. A dangerous move back then. Especially considering her own mother had died having her.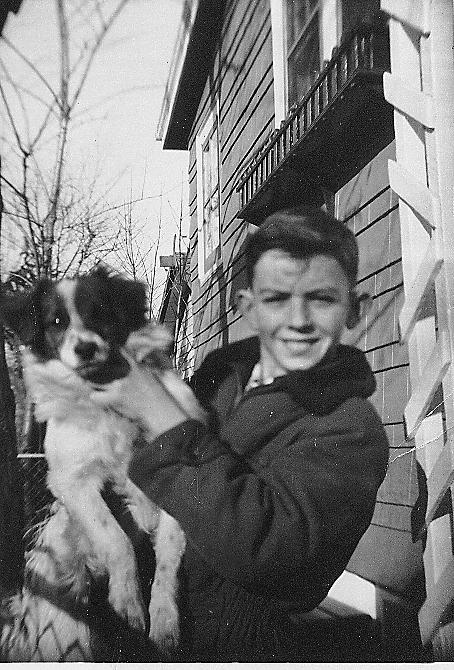 My brother Bruce with the family dog.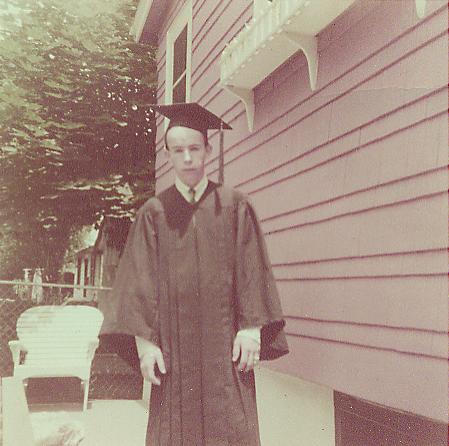 My brother Gary graduates from Gomper's H.S. My brother Bruce would not only graduate from Gomper's, he would return years later to run it as a Stationary Engineer.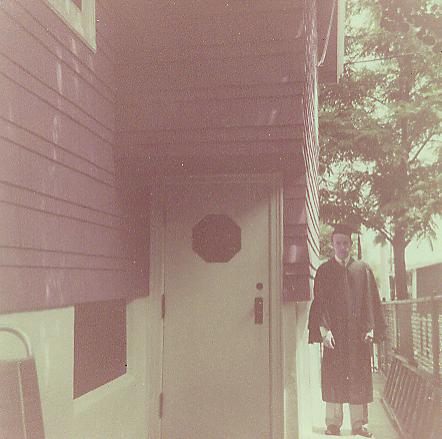 The ladder next to my brother can only mean one thing: Work on the house. The house looks like it was recently painted and the bottom whitewashed. I can't tell if the yard has been repainted yet or not. My father worked for the NYCTA as a maintenance man and could mix any color from the TA's palette of basic colors.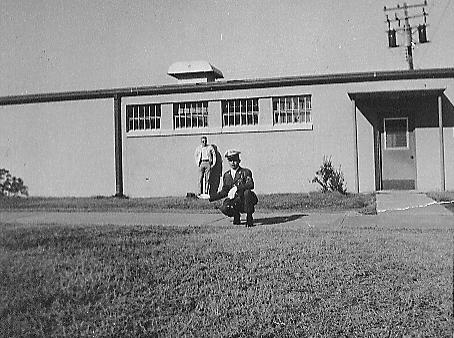 My brother Gary, an MP (AP in the Air Force) stationed in Turkey at an airbase where U-2 spyplanes (and possibly Gary Powers, who was shot down by the Soviets and lived) took off. He was there at the time. My brother was investigated by the FBI in Edgewater and given a Top Secret Military Clearance.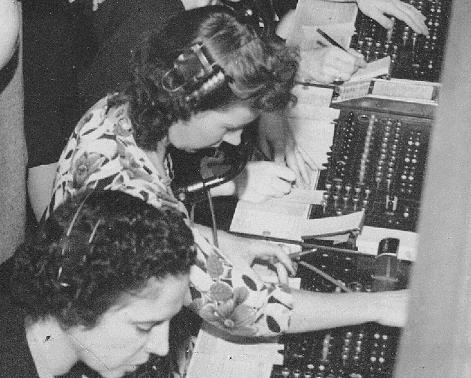 My mother worked as a Bell Telephone operator for close to 40 years and because she had kids she worked the 4-12 midnight shift. She did it all. A remarkable woman who has my admiration. I wish I had done better by her. I wish she had lived until I wised up. A lotta guilt here.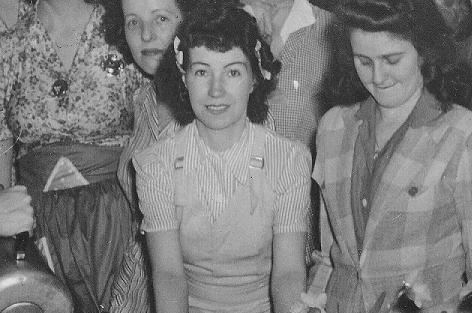 At one of the Office Parties.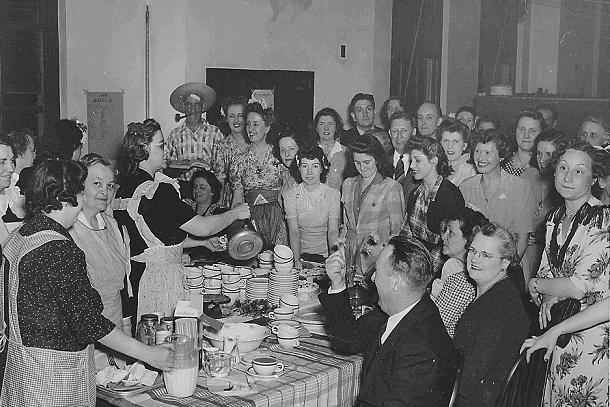 The Bell Telephone girls of Crugar Ave.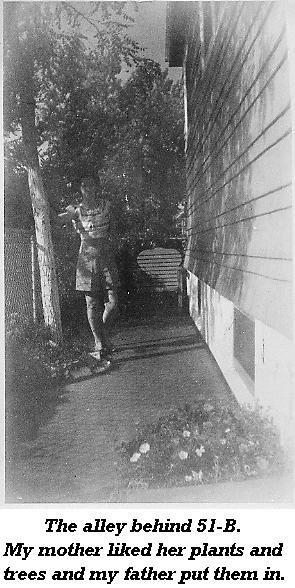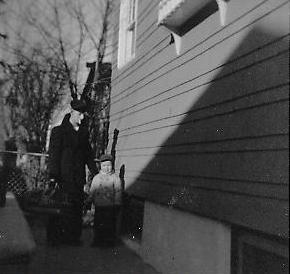 My brother Bruce, home on leave from Destroyer duty, Newport Rhode Island, 1959. I would follow him there 13 years later. He and Jerry Archambault, who married Barbara Wakefield, were both stationed at Newport.
My brothers Bruce and Gary had this beautiful '56 Ford Fairlane Victoria to use. Note the dice on the mirror and the shields on the headlights. It was orange and white.
This was the first car I drove. I almost gave my neighbor, Mrs. Bowles, a heart attack when she saw me back it up out of the parking spot to the corner and start to drive down her block. I couldn't have been more than 5 or 6. My father kicked me from one end of the house to the other and back again like a football. He was a bit upset.
My brother Bruce wrote this on the back of the picture.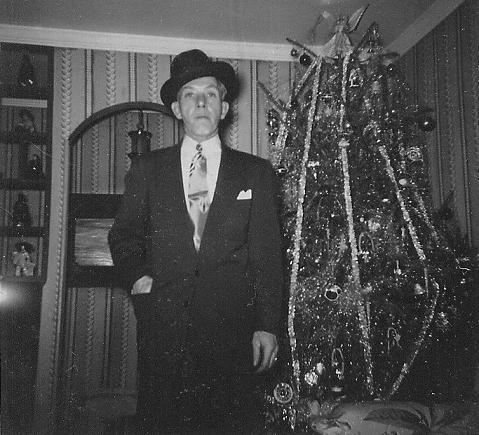 When my father had this look on his face it was time to run! He could be a very scary guy. Hollywood gangsters had nothing on him. Whenever I saw George Raft I thought of my father.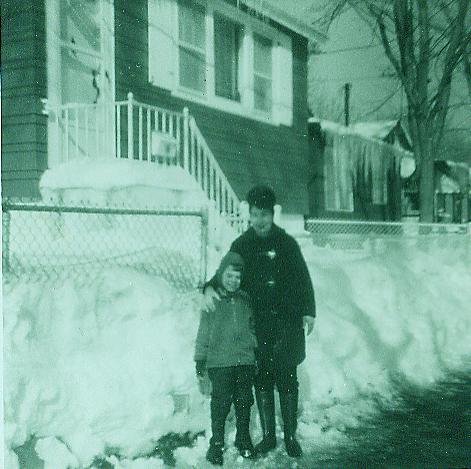 My Mom with Bruce, Jr., here about seven.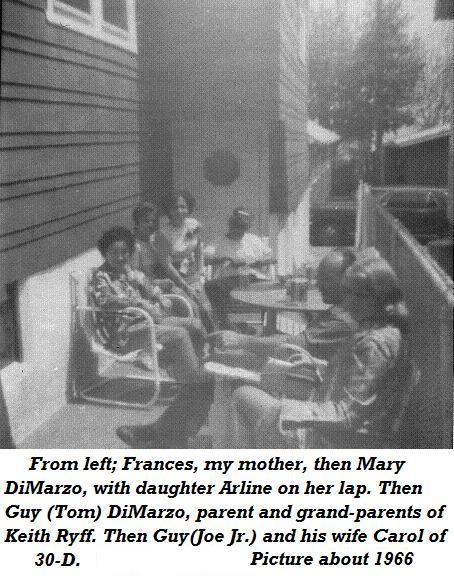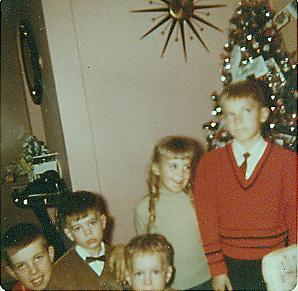 From Left: Me, Bruce Jr., Brian, Regina, and Guy.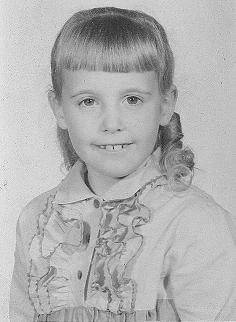 Regina Ryff, my niece, daughter of Carol Tanner and my brother, Joe Ryff, better known as Guy. Her parents have lived in Edgewater their entire lives. Regina moved out to California around '79, met Ron Bull and married. They now live in New York and have one son.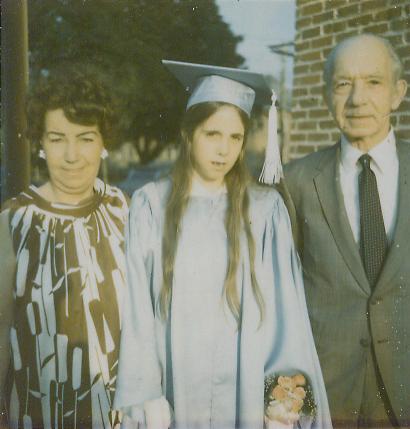 Regina graduating, surrounded by her Grandparents.
Regina (Ryff) Bull
Guy Michael Ryff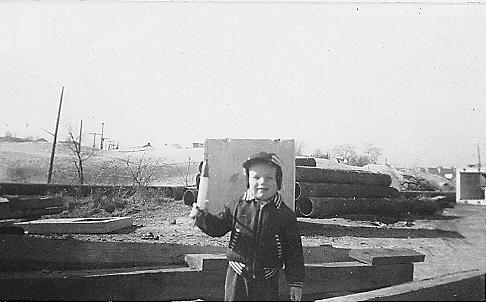 Back in the late 50's and early 60's the country was missle crazy and most kids had their own little plastic one. The area behind me would become the projects down by Balcom and Dewey Avenues.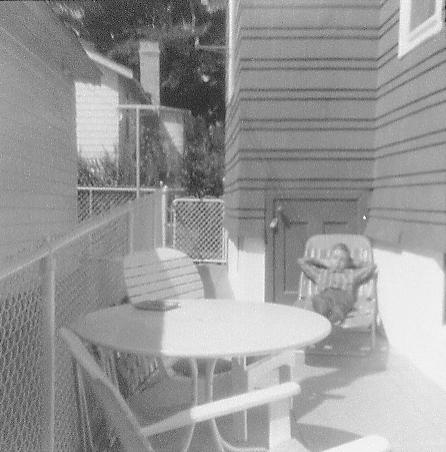 My Father removed the section of the house behind me to build my Mother a sun deck when he was about 65. Not only would he paint the house but the yard also. He used to saw wood with a hand saw. In fact he never even owned a circular saw. Just a rip and a crosscut saw.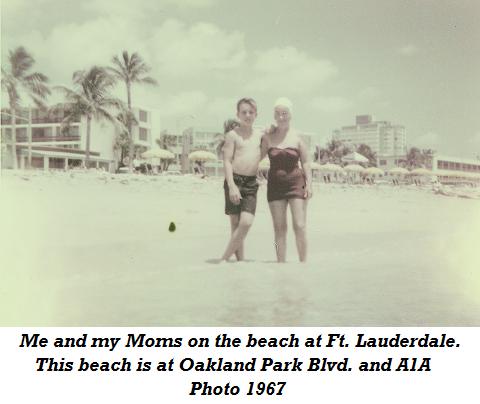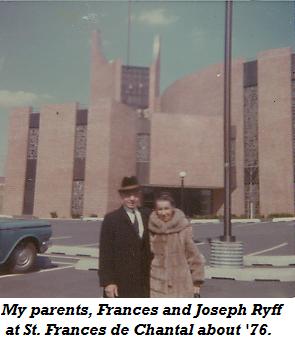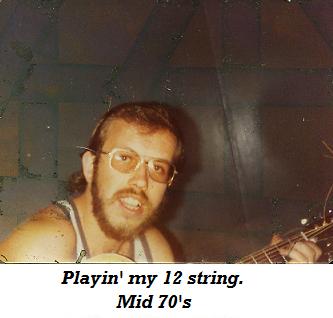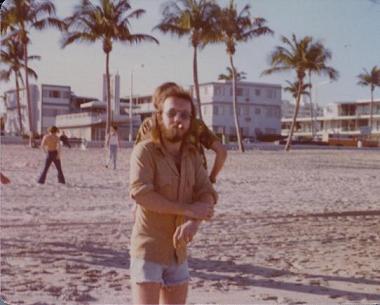 Ft. Lauderdale Strip '77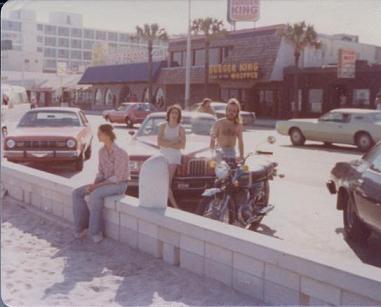 Florida trip in '77 with Anthony Chiasano, Mike Broderick, and Pete Siminetti. Here on the beach at Las Olas on the Ft. Lauderdale strip.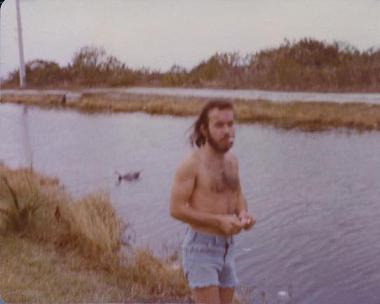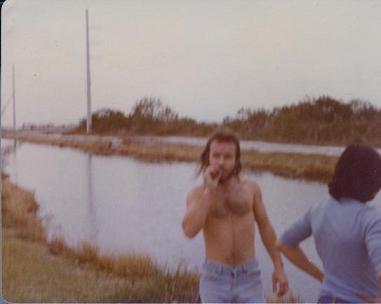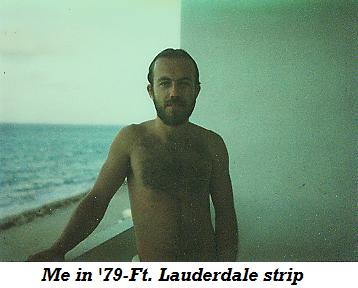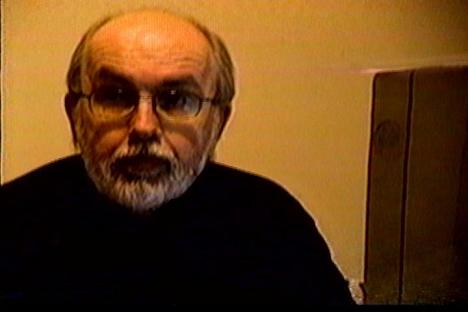 Me now, out in Brooklyn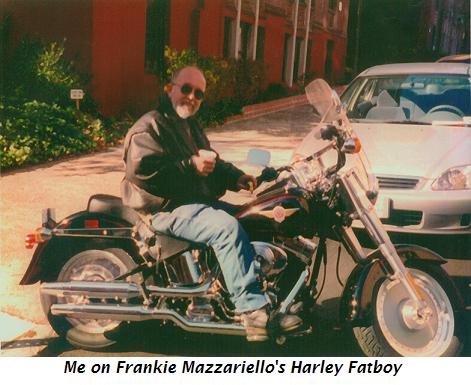 Patty Lou in alley behind 51-B. Click on photo for larger size. Then click on that photo.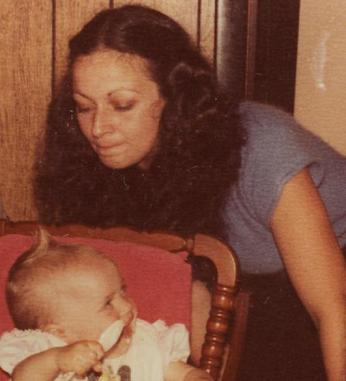 1st birthday party. Patty & Jackie. Click on photo for larger size. Then click on that photo.
My brother Bruce and I at Jackie's 2nd birthday party.
From tears...
To laughs. Jackie at her 2nd birthday party.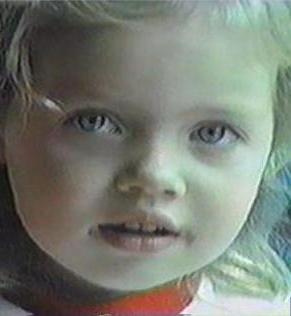 Beautiful!
3rd birthday party at Mickey D's.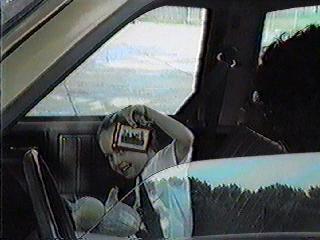 The love of my life, my daughter, Jackie.
Much older now, but she'll always be my little girl.
IF ONLY I COULD TURN BACK TIME.
LUCKILY, I HAVE PICTURES.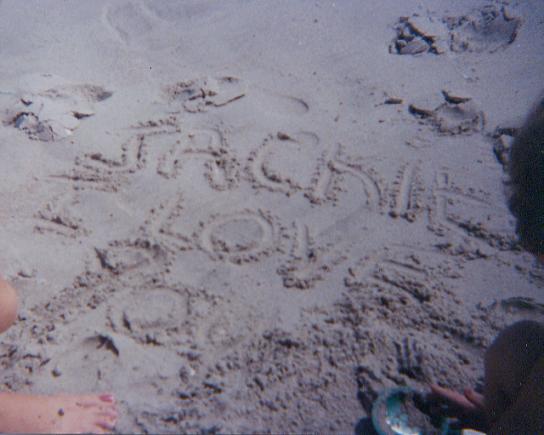 A picture is worth a thousand words.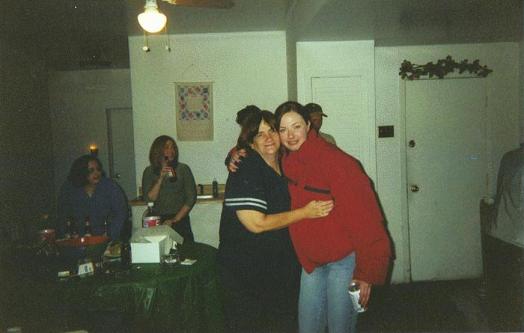 Jackie, on right with Nancy Attis Woods.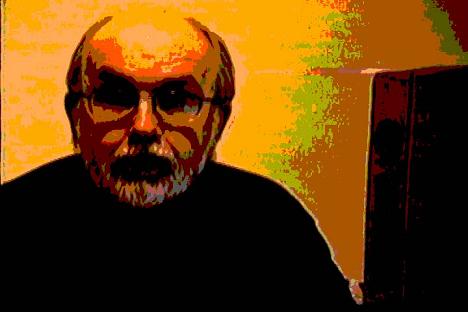 Me Now
---
---
In Memory

Keith Ryff 1966 -2007
Youngest son of Arline (DiMarzo) and Bruce Ryff.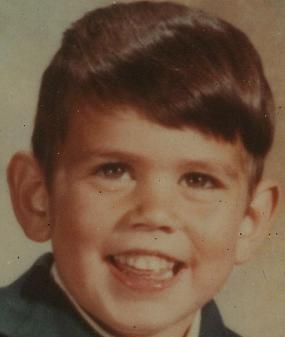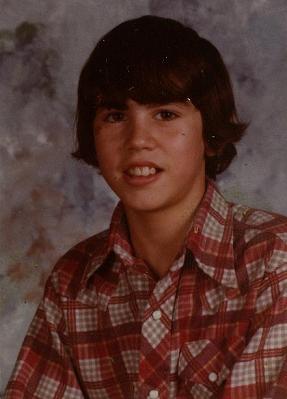 3rd son of Arline and Bruce Ryff, his brothers being Bruce Jr. and Brian.
His parents were both brought up in Edgewater. Bruce grew up in 51-B. His wife, Arline DiMarzo grew up in 92-C, and her parents, Guy and Mary DiMarzo, after the death of their son, Ronald, from a car accident, later sold the house to Frazier. Arline and Bruce bought 35-B in 1961 and lived there until they moved to Connecticut in 1971. My brother Bruce worked as a Custodian Engineer with the Board of Ed in the school system both in the Bronx and Manhattan until retiring and moving to Delray Beach, Fla. My nephew, Keith, was the youngest of 3 brothers who grew up in 35-B. His brothers, Bruce Jr. and Brian started off in St. Frances and then went to PS 72 until the family moved to Rowayton, Conn in 1971. Keith was a great kid who always had a smile and enjoyed having fun.
Keith D. Ryff

Former Resident of Rowayton

Keith Daniel Ryff 41, died on June 27 in Pompano Beach, Florida. Keith grew up in Rowayton and was a carpenter by trade. Keith is survived by his loving parents Bruce and Arline Ryff of Delray Beach. Also two children, Shoshannah, 15 and Tyler, 13, and two brothers, Bruce Jr. and Brian Ryff of Norwalk .

---
Dec 19, 1978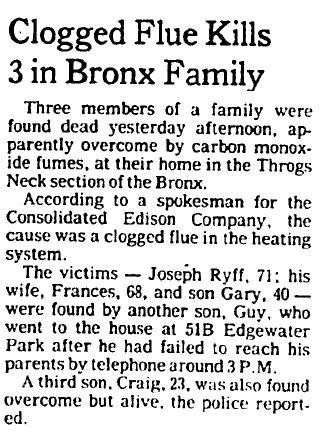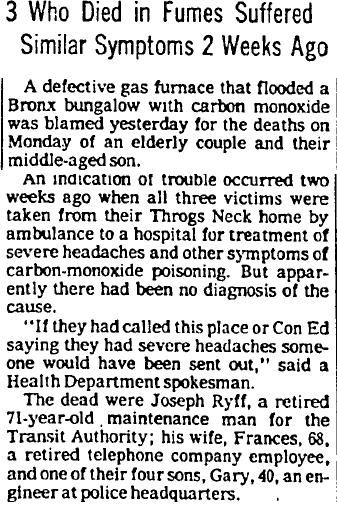 ---
The really sad part is my father died of a heart attack when he discovered my brother Gary was dead.
No one knows if he knew my mother, Frances, was also dead.
There isn't a day that goes by that I don't think of them.
R.I.P.